Proportional Caliper - Stainless Steel 18"
These calipers are made of high grade stainless steel and are designed to give you many years of trust-able service.
There are 10 alignment holes which are preset for the most standard proportional configurations and ratios.
Ratios: 1:1 2:3 1:1.75 1:2 1:2.5 1:3 1:3.4 1:4 1:5
Proportional calipers are most commonly used when working from a live model and "scaling down" to a smaller than life sculpture but the reverse is also true. They can also be used to "scale up".
Instructions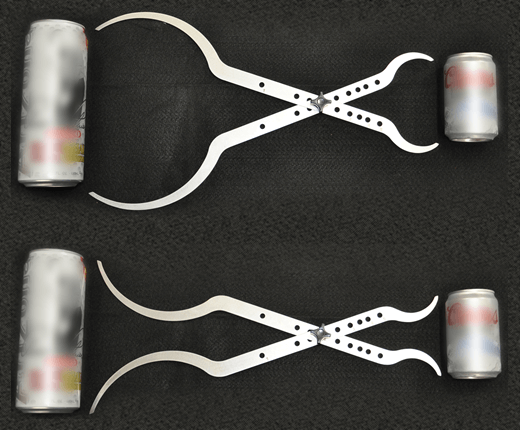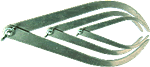 Calipers
Calipers are a useful tool for taking exact measurements from live models or for enlargements or reductions of sculptural work. Made of aluminum.
Proportional Caliper - Unbreakable Poly Carbonate
Enlarge or reduce in the folloing sizes:

6:1 5.5:1 5:1 4.5:1
4:1 3.5:1 3:1 2.5:1
2:1 1.5:1 1.25:1

Proportional Calipers - Metal
Aluminum caliper enlarges up to 5 times and reduces to 1/5 actual size. Adjust size with sliding mechanism, tightened with a wingnut. 30" Proportional caliper has been discontinued.